Golden Freddy is a secret animatronic he can enter the office while the door is open or closed.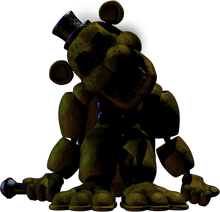 first appearance
He appears randomly in the office and the celebrate poster in west hall corner.
trivia
The only way to stop him when he came is open the right door then see the camera then see office you will see that he has left.